Loyalty
Agency Loyalty Program
Reservations made directly through Calista Luxury Resort or via an agent or tour operator will allow the booker the privilege of earning points.
Login
How to earn Loyalty Points?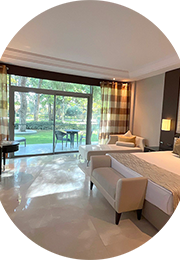 Superior Room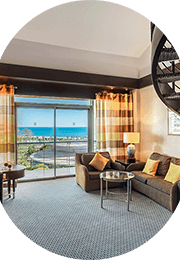 Family Corner Suite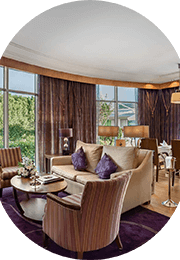 King & Pres. & Villa
* 1 point (BKR) is equals 1 Euro.

The more reservations you make the more points you will earn!
How to spend Loyalty Points?

Guest Loyalty Points and Booker Loyalty Points can be combined. If the sales agent is also a paid guest in our hotel, the points from that accommodation will be processed in the system as Booker Points.
Loyalty points can be transferred when the agency sales agent approves it.
All or some of the earned points, can be used by the holder or anyone the holder wishes.
Points can be used for the whole amount of the accommodation, when sufficient. The missing amount can be paid in cash or by credit card.
Points earned via the Booker Loyalty Program, can be used for the holder's accomodation, during visits or hotel extras.
Accommodation payment via earned loyalty points is made according to the prices provided by the hotel CRM department.

Loyalty Program Conditions

Starting from the date of 01.01.2021 all your sales regarding the Calista Luxury Resort have to be added in our Agency Loyalty Program or have to be sent to the CRM department not later than 30 days from the date that sale is occured. According to the new Agency Loyalty Program regulations history reservation will not be confirmed
Bookers who want to use their points to directly reservate from the hotel, will be using Web EUR Rates EUR
Points can not be earned on reservations with special status or prices such as Expedient, complimentary, ÖZKAR, meeting or company group reservations and football camp reservations.
Earned points can not be paid in cash.
From 01.01.2021, the score validity period is determined as 5 years.
The Calista Luxury Resort hotel reserves the right to cancel or make changes to the loyalty program / permanent guest program, at any time and without prior notice.